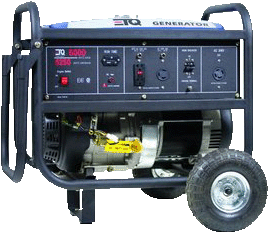 Generator




Rental Price: $100.00
Overnight: $100.00
2-Days Of Fun: $150.00
*Holiday pricing may differ



Introducing our powerful and reliable Generator - the perfect solution for all your power needs. With its advanced technology and efficient design, this generator is capable of delivering consistent and stable power to keep your home or business running smoothly.
Equipped with a high-performance engine, this generator can produce ample power to run multiple appliances simultaneously, making it ideal for use during power outages or in remote locations. Its user-friendly interface and easy-to-use controls make it simple to operate, while its durable construction ensures long-lasting performance.
Whether you need backup power for your home, a reliable source of electricity for your business, or a portable power solution for your outdoor adventures, our Generator is the perfect choice. So why wait? Invest in this powerful and dependable generator today and enjoy uninterrupted power supply whenever and wherever you need it.