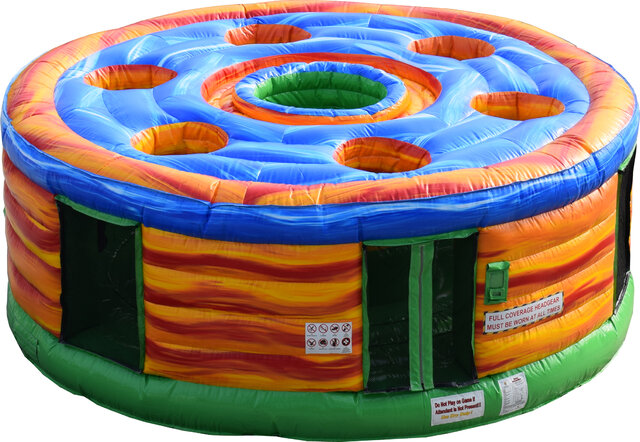 Human whack a mole inflatable




Rental Price: $250.00
Overnight: $325.00
2-Days Of Fun: $375.00
*Holiday pricing may differ



Introducing our exciting and fun-filled Human Whack-A-Mole Inflatable game! This inflatable is perfect for any event, whether it's a backyard party, corporate event, or school carnival.
The game is designed to mimic the classic arcade game, but with a twist - players become the moles! The inflatable features six mole holes, each with a player inside. The goal is to whack the moles on the head with a soft mallet as they pop up from their holes.
The Human Whack-A-Mole Inflatable is made of high-quality, durable materials and is easy to set up and take down. It's also safe for players of all ages, as the mallets are soft and won't cause any harm.
This game is sure to provide hours of entertainment and laughter for everyone involved. So why not add some excitement to your next event with our Human Whack-A-Mole Inflatable? Contact us today to book this fun-filled attraction!