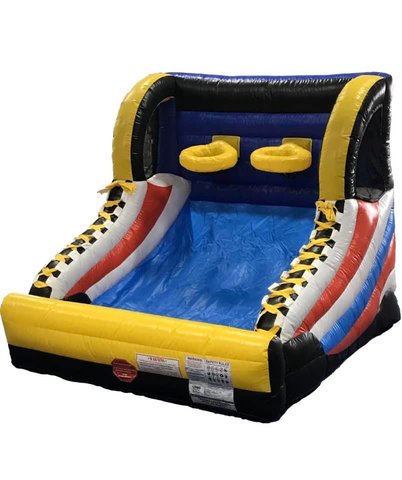 Mini Hoops Basketball




Rental Price: $75.00
Overnight: $75.00
2-Days Of Fun: $112.50
*Holiday pricing may differ



Introducing the Hoops Inflatable Basketball, the perfect addition to your backyard or indoor play area. This durable and high-quality inflatable basketball hoop is designed to provide endless hours of fun for kids and adults alike.
Made from heavy-duty PVC material, the Hoops Inflatable Basketball is built to last and withstand even the toughest games. The vibrant colors and realistic design make it feel like you're playing on a real basketball court.
Easy to set up and take down, this inflatable basketball hoop can be used indoors or outdoors, making it perfect for birthday parties, family gatherings, or just a fun day in the sun. It comes with a built-in pump for quick and easy inflation.
Whether you're a seasoned basketball player or just looking for a fun way to stay active and entertained, the Hoops Inflatable Basketball is the perfect choice. So why wait? Book yours today and start shooting some hoops!