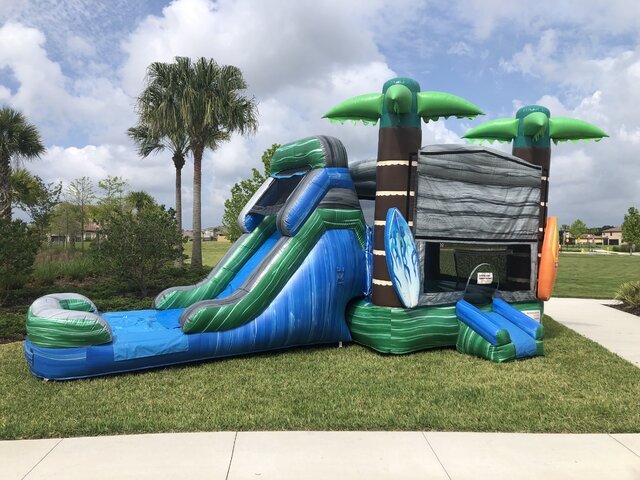 Surf and Slide Combo




Rental Price: $250.00
Overnight: $325.00
2-Days Of Fun: $375.00
*Holiday pricing may differ



Introducing the ultimate summer fun package - the Surf and Slide Combo! This exciting combo includes a high-quality inflatable water slide, providing endless entertainment for kids and adults alike.
The water slide is made with durable, puncture-resistant material and features a sprinkler system that keeps the surface wet for a smooth and fast ride. The slide also includes safety features such as sturdy handles and safety netting to ensure a safe and secure experience.
The surfboard simulator is a thrilling addition to the Surf and Slide Combo, allowing users to experience the excitement of surfing without leaving their backyard. The simulator features a realistic surfboard design and a powerful motor that creates waves for an authentic surfing experience.
Whether you're hosting a backyard party, a community event, or just looking for a fun way to beat the heat, the Surf and Slide Combo is the perfect choice. With its high-quality construction and exciting features, it's sure to provide hours of fun for everyone. Order your Surf and Slide Combo today and get ready to make a splash this summer!